Wisdom Gaming Launches New Development Division, Wisdom Labs, to Expand Web3 Offerings
Wisdom Gaming, the emerging leader in esports entertainment, announced Wisdom Labs, a new division that will expand the company's creative and development capabilities. Wisdom Labs enhances the company's internal broadcast and product offerings and provides services within the Web3 space for brand partners. With a focus on accountability and transparency, the team will be building out capabilities to focus on augmented reality, virtual reality, mobile game development, and Web3 integrations.
"Wisdom Labs was created to build off of the incredible work our broadcast and events teams have become known for within the industry," said Ian Anderson, Co-Founder and Chief Innovation Officer at Wisdom Gaming. "Our high-caliber team empowers those internal teams to push the envelope of what's possible while allowing our partners to enter the space in a safe and measured way. Whether it's augmented reality, a Twitch extension, or a QR code quest, we're developing tools that will change how our communities experience gaming and live events."
Wisdom Labs hits the ground running at launch, partnering with Kingdom Studios to develop and build blockchain services for their highly anticipated Defi Kingdoms PvP game mode expansion. The partnership grew out of a shared belief that there is no one size fits all approach to creating and supporting gaming communities.
"We're thrilled to be working with Wisdom Labs on the long awaited PvP game mode," said Frisky Fox, Founder of Kingdom Studios. "Working with the Wisdom team allows us to leverage their significant creative and development experience to build out a feature our community has been eagerly waiting for. We know that the expansion is in good hands, which allows us to focus on improving and growing other aspects of DeFi Kingdom."
Wisdom Labs is the latest milestone for next gen esports and gaming media company Wisdom Gaming. Having recently celebrated the grand opening of Wisdom Gaming Studios, a first-of-its kind production and event venue, Wisdom is primed for continued growth as the company continues to expand its offerings and establish new partnerships. Later this month, Wisdom Gaming will host Gold Rush: Totally Excellent Weekend at Mall of America® where some of the most notable names in Rocket League will compete to be crowned Gold Rush Champion.
To learn more about Wisdom Gaming and Wisdom Labs, please visit wisdom.gg.
NEW ECO-GLAMPING RESORT FEATURING AUGMENTED REALITY (AR) TO OPEN NEAR EDINBURGH
Luxury glamping, augmented reality (AR) and NFTs are all part of the experience offered by a revolutionary new eco-glamping resort – Mythtopia – due to open near Edinburgh, in Spring 2024.
Situated among 200 acres of preserved green land and located just 20 minutes from the Scottish capital, Mythtopia is the ideal place for families to experience nature while embarking on an immersive AR adventure. Mythtopia will also be the UK's first holiday destination exclusive to NFT token holders.
Mythtopia will feature 150 low-carbon impact geometric domes and lodges, along with a restaurant, clubhouse, bar, and spa.
Each guest will receive access to a wealth of activities including a geofenced augmented reality playground based on ancient Celtic mythology called 'Mythtopia Legends'. The game allows players to explore the natural woodland environment while following a spellbinding story of mythical creatures.
Participants can build their own AR character, interact with talking trees and dwarves, and go on mystical missions alongside the characters of their friends and family. Using Celtic legends, this unique AR experience will create a 'digital theme park' perfect for families, couples, gamers, and LARPers.
Guests can also get involved in a wide variety of other activities to help them enjoy the natural world. The eco-resort will offer open water swimming in its own lake, stargazing opportunities, horse riding, yoga classes, and silent disco parties.
In addition, by visiting Mythtopia, eco-tourists and glampers can help to rewild the forest and restore the natural environment. Simply buying an NFT will support Mythtopia on its mission to plant over 120,000 trees.
All NFT holders can stay at Mythtopia for up to three nights every year to keep reliving the magic, and can take up to three other guests (four people in total) along with them. Alternatively, investors could choose to stake their NFTs to earn a percentage of the booking revenue over their allocated nights.
With the first mint date set for mid-October 2023, other exciting developments include customers being able to purchase a cryptocurrency token called OXEGEN (OXE), which is like a 'digital carbon credit', where the liquidity will come from the carbon credits of trees planted.
Founder of Mythtopia, Oliver Pyle-Santini, said, "Through Mythtopia, we are aiming to create a Scottish getaway with a difference in this new digital landscape, as well as an amazing experience to help unite families, teenagers, and adults alike.
"Something like this has never really been done before, and by blending together eco-tourism, gaming and the cryptosphere, we're hoping to create a new era for travel and tourism. We have been very careful to maintain the cultural heritage of the land the site sits on, by entwining Celtic stories into the experience for all ages to enjoy."
To learn more about Mythtopia and how investors, nature-lovers and adventure-seekers can get involved in this unique opportunity, visit Mythtopia | An Eco-Glamping AR Resort (mythtopia-eco-glamping.com).
Exploring the Future of Gambling: GamingTech CEE Panel Unveils the Power of Web3, Blockchain, XR, VR, and AR
GamingTech CEE is around the corner, taking place on September 26-27, 2023, at the prestigious Ritz Carlton Budapest. The leading event for exploring the latest tech innovations in the gaming industry within the Central and Eastern European (CEE) region promises to be a game-changer, featuring panel discussions on a wide range of topics.
The ultimate destination for industry professionals, innovators and enthusiasts, GamingTech CEE – brought to you by the #hipthers – offers a unique opportunity to gain a deeper insight into how the gaming industry is evolving within the region. With a focus on compliance, innovation, and networking, this event offers a platform for industry professionals and enthusiasts to stay ahead in the dynamic world of gaming technology.
"The Intersection of Gambling Industry with Web3/Blockchain/XR/VR/AR" panel discussion will take a closer look at the integration of innovative Web3 technologies into iGaming. Dean Rakic, Chief Scientist at Blockcontrol, will serve as the moderator, bringing together experts and innovators from the gambling industry and technology sectors. The panel aims to explore the transformative potential of Web3, blockchain, XR (Extended Reality), VR (Virtual Reality), and AR (Augmented Reality) in reshaping the future of gambling.
As technology continues to revolutionize the gambling landscape, understanding the synergies between the gambling industry and these cutting-edge technologies has become imperative. The panel will delve into key topics, including:
Web3 and decentralized gambling platforms: Exploring how Web3 and decentralized technologies can disrupt traditional gambling models, increase transparency, and enhance player trust through decentralized platforms and smart contracts.
Blockchain in gambling: Discussing the applications of blockchain technology in the gambling industry, including secure transactions, provably fair gaming, identity verification, and transparent record-keeping. Exploring the potential benefits and challenges of blockchain adoption.
XR, VR, and AR in immersive gambling experiences: Examining how Extended Reality (XR), Virtual Reality (VR), and Augmented Reality (AR) can create immersive gambling experiences, enhance user engagement, and blur the boundaries between physical and virtual gambling environments.
Tokenization and digital assets: Exploring the integration of digital assets and cryptocurrencies in the gambling industry. Discussing the potential of tokenization for in-game assets, digital collectibles, and innovative reward systems.
Responsible gambling and user experience: Addressing the ethical considerations and responsible gambling practices in the context of emerging technologies. Discussing how XR, VR, and AR can be leveraged to promote responsible gambling behavior and create engaging, safe, and immersive user experiences.
Regulatory challenges and opportunities: Analyzing the regulatory landscape and potential challenges associated with the adoption of emerging technologies in the gambling industry. Exploring the opportunities for collaboration between regulators, technology providers, and gambling operators to foster responsible innovation.
Future trends and opportunities: Gaining insights into the future trends and opportunities at the intersection of Web3, blockchain, XR, VR, and AR in the gambling industry. Discussing the potential impact of these technologies on user acquisition, player engagement, and market expansion.
Panelists
Arthur Stadler – Attorney and Founding partner at STADLER VÖLKEL Attorneys at Law
Daniel Gunba – Founder / CEO of TRIIONFT
Sönke Kirchhof – CEO at INVR.SPACE
Manuel Messner – CEO at Mazing GmbH
Register to the event
GamingTech CEE is more than just a conference; it's a platform for networking, knowledge sharing, and fostering collaborations in the gaming technology sector. Attendees will have the chance to connect with industry leaders, explore cutting-edge innovations, and gain a competitive edge in this rapidly evolving industry.
Registration is still open for those interested in joining this and other enlightening discussions and being part of the GamingTech CEE experience. Register for the conference now or find out more about GamingTech CEE on the official website.
Pikd: The Ultimate Augmented Reality Coupon Experience is Now Live!
Eleos World LTD is thrilled to announce the official launch of Pikd, a groundbreaking mobile app that combines the best elements of technology, gamification, and augmented reality to revolutionize the way people collect and use coupons, discounts, and offers.
Imagine a world where collecting promotions becomes an exciting  adventure, much like playing a popular augmented reality game. That's exactly what Pikd offers – a brilliant fusion of Pokemon GO! and real-world rewards. As users explore their cities, they can now unlock exclusive deals and offers with their favorite brands and local businesses in a fun and interactive way.
Pikd allows users to embark on a quest to collect digital rewards and offers from a wide range of establishments, turning the act of coupon hunting into an exciting adventure. With the app's augmented reality capabilities, users can locate and claim digital coupons and discounts seamlessly. Whether it's a 2-for-1 deal at the nearby café or a special discount at a local boutique, Pikd offers something for everyone.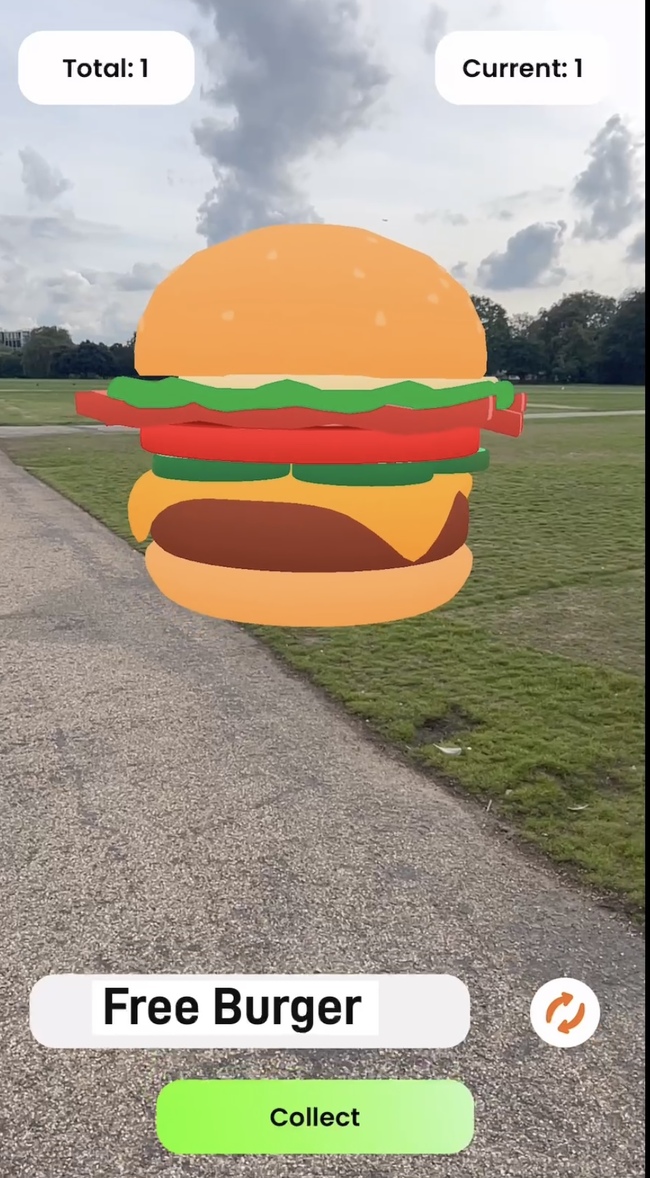 Tochukwu Emuwa, Co-Founder and CEO of Eleos World LTD, expressed his excitement about Pikd's launch: "We believe that Pikd will redefine how people engage with coupons and offers. Our platform blends technology and gamification to create a fun and interactive experience for users while offering brands a unique way to connect with their target audience."
The Pikd app is designed to be user-friendly, providing a seamless experience for both consumers and brands. Businesses can partner with Pikd to create engaging promotional campaigns that attract new customers and retain loyal ones. It's a win-win scenario, where users get to enjoy incredible deals, and brands gain access to a new and dynamic marketing channel.
With its official launch on September 7, 2023, in London, Pikd is set to redefine the way people interact with coupons and discounts. Available for download on both iOS and Android devices, it's time for users to embark on a new adventure in the world of savings.