Italian crypto fund Iconium invests in Italian Metaverse platform OVER
Iconium, a leading Italian crypto investment fund specializing in digital assets and blockchain projects promoting decentralization and everything Web3.0, announces its second investment in Italy's OVER, a decentralized Metaverse platform curating geolocalized AR/VR experiences. Through the ongoing partnership between the two Italian-based companies, Iconium supports OVER's push to bring a community-owned Metaverse platform utilizing NFTs.
Italy's quietly burgeoning crypto and blockchain scene is backed by a strong community of entrepreneurs and technical talent leading a diverse collection of startups, excelling especially in fintech and cybersecurity. While places like Silicon Valley, Singapore, Tel Aviv, and London get a lion's share of the attention for being global blockchain hubs, Italy's growing scene of blockchain-based businesses is putting the industry on notice.
The partnership between Iconium and OVER is rooted in their shared view that decentralization can bring about a Web3.0 revolution. Iconium first invested in OVER's Seed round in 2021, before deciding to make another investment in the Metaverse platform earlier this year. During this period, both Iconium and OVER have experienced mutual growth and success. Recent highlights include Iconium's investment in the $225 million Secret Ecosystem Fund and OVER's increase in land sales on its platform, and the launch of a new version of its app that includes the precise geo-localization feature Map2earn.
Iconium is an all-encompassing crypto investment fund supporting a diverse range of decentralized projects and startups across every phase of their journey, ensuring maximum growth. As a principle, Iconium prioritizes blockchain-based projects related to disintermediation, decentralized finance (DeFi), and self-sovereignty with high disruptive potential. Since 2018 Iconium has backed more than 80 projects, investing $80 million across different segments such as DeFi, Web3.0, Layer-1 and Layer-2 scalability solutions, and the Metaverse. Iconium plans to invest another $60 million in the next two years.
OVER's community-owned Metaverse leverages NFTs to bridge the gap between the digital and physical worlds through advanced geolocation. OVER users have already visited 1.6 million locations as part of its Pokémon GO-styled treasure hunt. Using the platform requires only a regular smartphone camera. OVER, formerly OVR, recently went through a rebranding to better align with their vision of building a persistent and decentralized digital layer OVER the physical world.
"OVER represents an ideal partner as a crypto investment fund focusing on disruptive Web3.0 projects," says Fabio Pezzotti, Iconium's Founder and CEO. "We see its Metaverse platform as an innovative and engaging application of blockchain technology and NFTs. We love supporting local startups, but we would have invested in OVER regardless of where they are from—we are very proud, however, that they represent Italy."
"From early on, Iconium has supported our vision and worked closely with us throughout the development stages," says Davide Cuttini, OVER's CEO and Co-Founder. "We look forward to continuing this partnership and we are excited to see where the journey takes us."
Exploring the Future of Gambling: GamingTech CEE Panel Unveils the Power of Web3, Blockchain, XR, VR, and AR
GamingTech CEE is around the corner, taking place on September 26-27, 2023, at the prestigious Ritz Carlton Budapest. The leading event for exploring the latest tech innovations in the gaming industry within the Central and Eastern European (CEE) region promises to be a game-changer, featuring panel discussions on a wide range of topics.
The ultimate destination for industry professionals, innovators and enthusiasts, GamingTech CEE – brought to you by the #hipthers – offers a unique opportunity to gain a deeper insight into how the gaming industry is evolving within the region. With a focus on compliance, innovation, and networking, this event offers a platform for industry professionals and enthusiasts to stay ahead in the dynamic world of gaming technology.
"The Intersection of Gambling Industry with Web3/Blockchain/XR/VR/AR" panel discussion will take a closer look at the integration of innovative Web3 technologies into iGaming. Dean Rakic, Chief Scientist at Blockcontrol, will serve as the moderator, bringing together experts and innovators from the gambling industry and technology sectors. The panel aims to explore the transformative potential of Web3, blockchain, XR (Extended Reality), VR (Virtual Reality), and AR (Augmented Reality) in reshaping the future of gambling.
As technology continues to revolutionize the gambling landscape, understanding the synergies between the gambling industry and these cutting-edge technologies has become imperative. The panel will delve into key topics, including:
Web3 and decentralized gambling platforms: Exploring how Web3 and decentralized technologies can disrupt traditional gambling models, increase transparency, and enhance player trust through decentralized platforms and smart contracts.
Blockchain in gambling: Discussing the applications of blockchain technology in the gambling industry, including secure transactions, provably fair gaming, identity verification, and transparent record-keeping. Exploring the potential benefits and challenges of blockchain adoption.
XR, VR, and AR in immersive gambling experiences: Examining how Extended Reality (XR), Virtual Reality (VR), and Augmented Reality (AR) can create immersive gambling experiences, enhance user engagement, and blur the boundaries between physical and virtual gambling environments.
Tokenization and digital assets: Exploring the integration of digital assets and cryptocurrencies in the gambling industry. Discussing the potential of tokenization for in-game assets, digital collectibles, and innovative reward systems.
Responsible gambling and user experience: Addressing the ethical considerations and responsible gambling practices in the context of emerging technologies. Discussing how XR, VR, and AR can be leveraged to promote responsible gambling behavior and create engaging, safe, and immersive user experiences.
Regulatory challenges and opportunities: Analyzing the regulatory landscape and potential challenges associated with the adoption of emerging technologies in the gambling industry. Exploring the opportunities for collaboration between regulators, technology providers, and gambling operators to foster responsible innovation.
Future trends and opportunities: Gaining insights into the future trends and opportunities at the intersection of Web3, blockchain, XR, VR, and AR in the gambling industry. Discussing the potential impact of these technologies on user acquisition, player engagement, and market expansion.
Panelists
Arthur Stadler – Attorney and Founding partner at STADLER VÖLKEL Attorneys at Law
Daniel Gunba – Founder / CEO of TRIIONFT
Sönke Kirchhof – CEO at INVR.SPACE
Manuel Messner – CEO at Mazing GmbH
Register to the event
GamingTech CEE is more than just a conference; it's a platform for networking, knowledge sharing, and fostering collaborations in the gaming technology sector. Attendees will have the chance to connect with industry leaders, explore cutting-edge innovations, and gain a competitive edge in this rapidly evolving industry.
Registration is still open for those interested in joining this and other enlightening discussions and being part of the GamingTech CEE experience. Register for the conference now or find out more about GamingTech CEE on the official website.
Pikd: The Ultimate Augmented Reality Coupon Experience is Now Live!
Eleos World LTD is thrilled to announce the official launch of Pikd, a groundbreaking mobile app that combines the best elements of technology, gamification, and augmented reality to revolutionize the way people collect and use coupons, discounts, and offers.
Imagine a world where collecting promotions becomes an exciting  adventure, much like playing a popular augmented reality game. That's exactly what Pikd offers – a brilliant fusion of Pokemon GO! and real-world rewards. As users explore their cities, they can now unlock exclusive deals and offers with their favorite brands and local businesses in a fun and interactive way.
Pikd allows users to embark on a quest to collect digital rewards and offers from a wide range of establishments, turning the act of coupon hunting into an exciting adventure. With the app's augmented reality capabilities, users can locate and claim digital coupons and discounts seamlessly. Whether it's a 2-for-1 deal at the nearby café or a special discount at a local boutique, Pikd offers something for everyone.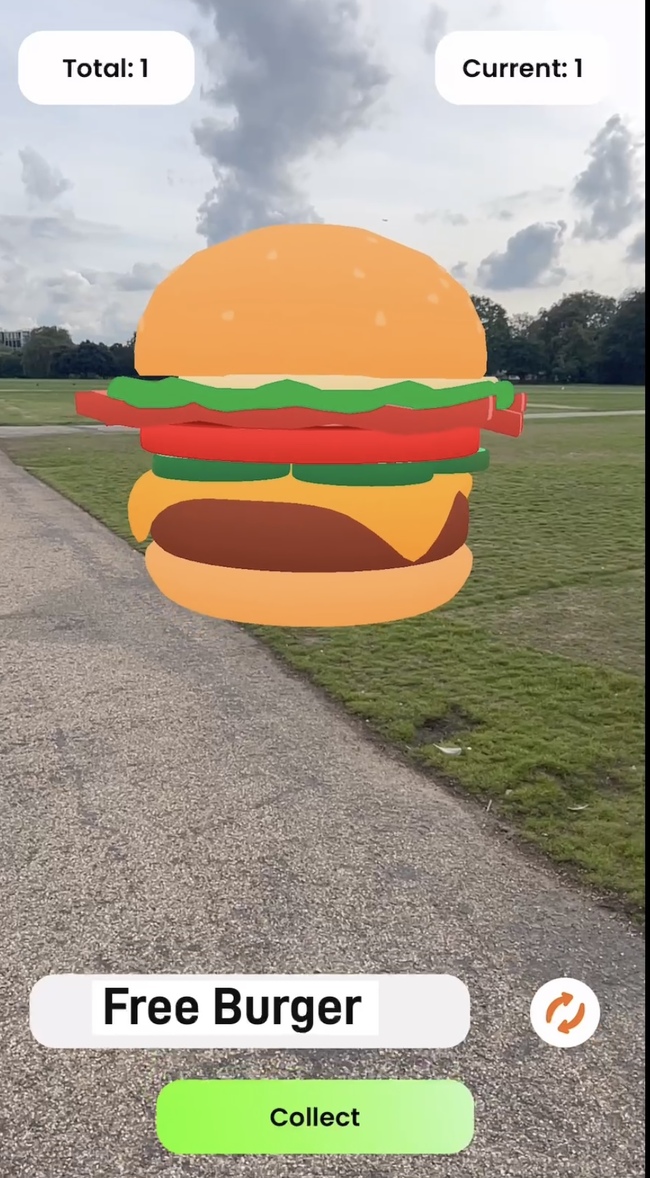 Tochukwu Emuwa, Co-Founder and CEO of Eleos World LTD, expressed his excitement about Pikd's launch: "We believe that Pikd will redefine how people engage with coupons and offers. Our platform blends technology and gamification to create a fun and interactive experience for users while offering brands a unique way to connect with their target audience."
The Pikd app is designed to be user-friendly, providing a seamless experience for both consumers and brands. Businesses can partner with Pikd to create engaging promotional campaigns that attract new customers and retain loyal ones. It's a win-win scenario, where users get to enjoy incredible deals, and brands gain access to a new and dynamic marketing channel.
With its official launch on September 7, 2023, in London, Pikd is set to redefine the way people interact with coupons and discounts. Available for download on both iOS and Android devices, it's time for users to embark on a new adventure in the world of savings.
P&C Solution to Launch METALENSE on October 4, 2022
P&C Solution, an XR (extended reality) specialist, announced the concurrent launch of its new product, "METALENSE" in the Korean and overseas markets on October 4, 2022. In Korea, P&C Solution plans the product launch at the Korea Electronics Show (KES) 2022 to be held at COEX, Seoul for four days from October 4 (Tue.) to 7 (Fri.). The product will also be concurrently launched overseas through the distribution of a promotional article across North America, Europe, and Asia.
P&C Solution won recognition of its technological power by receiving the Innovation Awards presented only to innovative products at the KES. KES is Korea's top-tier exhibition of IT convergence products. KES is a large-scale event, so a number of overseas buyers as well as domestic companies will attend (participate in) this exhibition. In addition, KES 2022 will showcase a variety of items including various electronic equipment and ICT, IoT, AR, and XR solutions and also offer the related side events.
P&C Solution provides a wide range of services based on the AR, XR, and digital twin technologies. As key services, the company proposes AR glasses and a differentiated XR solution to handle issues caused by communication errors between administrators and operators, and recognition errors of operators in industrial sites. The products can not only be used in industrial sites, but also be customized for application to various fields including logistics, construction, manufacturing, military, medicine, education, and culture.
METALENSE, a new product to be unveiled at the exhibition, was created by upgrading the optical part and AR engine functions of the existing AR glasses. Through lens offering high resolution and clarity, it provides a huge sense of immersion, enabling users to experience mixed reality more realistically.
The company is preparing to demonstrate remote cooperation solution and AR drawing using METALENSE at the exhibition. "We look forward to introducing our new AR glasses model and service at the KES 2022," said a P&C Solution official. He expressed great expectations for the company's participation in the event by saying, "We will make thorough preparations to make the event a meaningful opportunity to announce the launch of our new product, METALENSE."